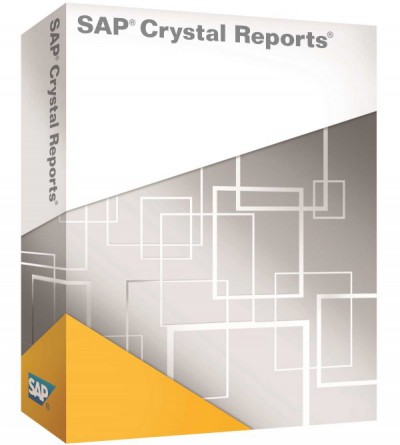 Chart a course to success with affordable business intelligence
Managing specific business challenges, Big Data issues, and competitive pressures with a tight budget and limited IT resources is not easy, especially if yours is not a large company. Stay the right course and gain a competitive edge with new SAP Crystal solutions to derive the benefits of high-level business intelligence (BI) at a low cost.
SAP Crystal Solutions 2013
Business intelligence is not just for large companies or high budgets. With the new SAP Crystal solutions you can have industry-leading software at a low cost. Leverage, share, and manage information with previously unimaginable speed and simplicity and promote more informed decision making throughout the enterprise.
Use the information in the way you prefer
-Creates interactive reports
Create and share interactive reports that meet your specific information needs with SAP Crystal Reports. This industry-leading software enables the creation of presentation reports from virtually any data source quickly and easily to maximize operational performance and promote more accurate decision making.
-Keep track of your business performance
Consolidate information and key parameters from multiple sources into a single dashboard with SAP Crystal Dashboard Design software. Gain a 360-degree view of your business, keep track of KPIs (Key Performance Indicators), visualize emerging trends, and understand the impact of changes on the business. Share dashboard views online with mobile users or through commonly used applications such as Microsoft Office and Adobe PDF.
-Explore and visualize business data
Browse, explore and visualize any volume of data in real time, without the assistance of IT staff, using SAP Lumira software. With impactful visualizations and intuitive 'point-and-click' navigation, it has never been easier to analyze data and get immediate, fact-based answers to complex business questions.
-Share information where and when it is needed
SAP Crystal Server, a mobile solutions add-on, frees data from the desktop environment by extending SAP Crystal Reports1 and SAP BusinessObjects Explorer1 to mobile devices to enable you and your team to be more productive, anywhere, anytime.
* SAP BusinessObjects Explorer is included with designated user licenses of SAP Crystal Server. Using the SAP Crystal Server license, a mobile solutions add-on, enables SAP BusinessObjects Explorer, SAP Crystal Reports and SAP Dashboard Design for iPads and iPhones.
-Manage information easily and securely
Lighten the load on your IT resources and put powerful business analysis tools directly in the hands of your decision makers with SAP Crystal Server. Deploy reports, dashboards, and data exploration capabilities, all with a rapidly deployable, securely managed business intelligence (BI) infrastructure that gives every employee the access they need to make faster, more informed business decisions.